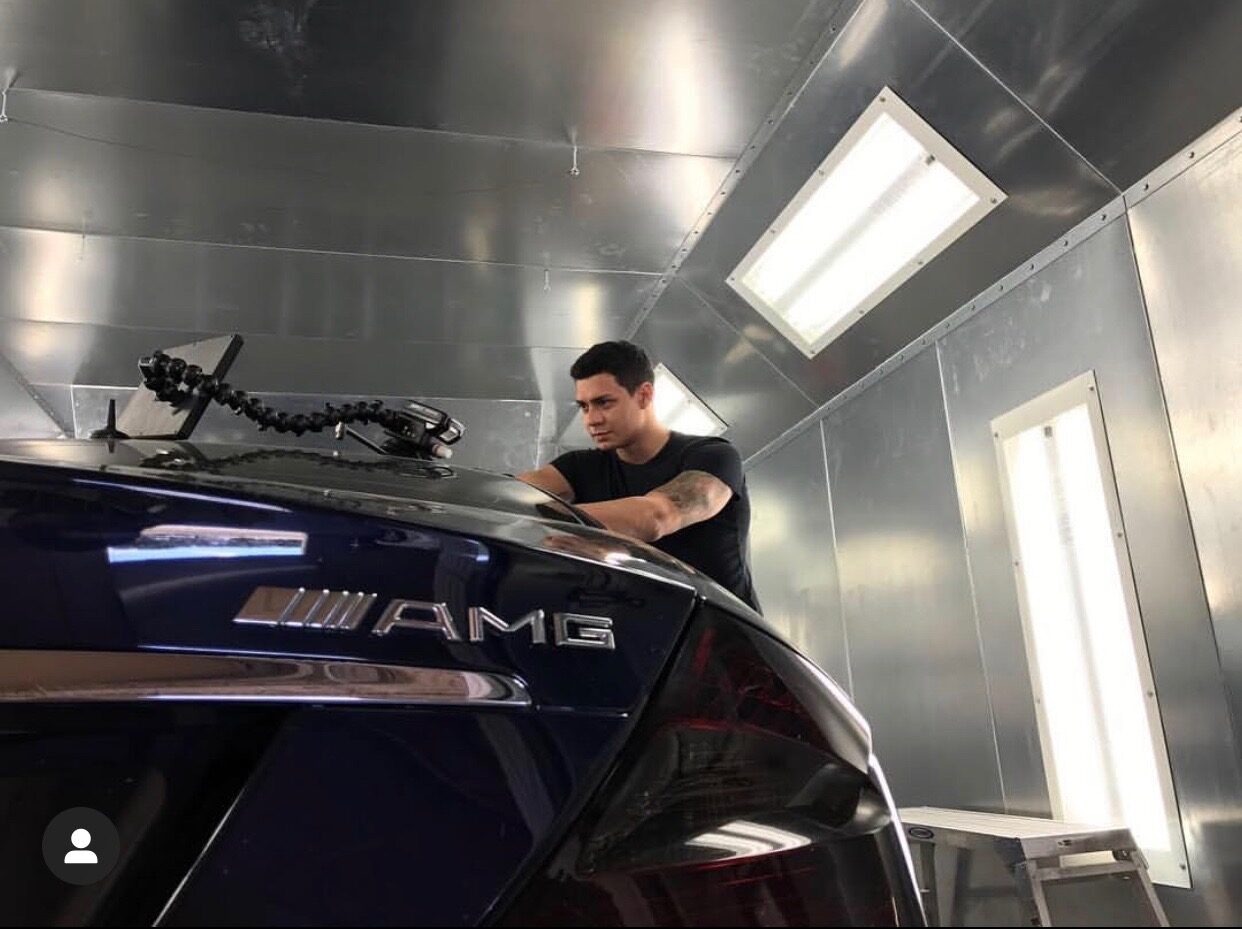 A hail storm can occur at any time. While it's not always possible to avoid driving in a hail storm or protect your car from hail, you can have your vehicle repaired. Unfortunately, hail can do extensive damage to a car. DFW Pro Bright Star Body Shop is a leading insurance collision center for the DFW region. But collisions aren't the only vehicular damage our body shop specialists deal with. We also repair damage caused by hail. We have various options at our disposal for making these repairs. If hail damages your car or truck, don't despair. Bring it to DFW Pro Bright Star Body Shop, and we'll take care of it.
If a hail storm has damaged your vehicle, our hail damage repair service can help. Hail damage to cars can be mild or extensive. In either case, our technicians can provide hail damage repairs that will return your car to its former glory. We fix hail damage to cars, trucks, and other vehicles in our Texas DFW body shop. Our customers come from all over the Dallas and Fort Worth, TX, areas such as Fishfield, Garland, Murphy, Plano, and Richardson. Bring your car to us, and we'll assess the damage. Then, we can provide you with an upfront quote for the hail damage repairs you need.
Body Shop Insurance Claims
Hail damage to cars can occur any time of year in Texas. A recent hail storm in June of 2012 cost about $900 million in hail damage for Texas, one of the costliest hail storms in the state's history. Insurance needed for body shop repair requires body shop insurance claims. We routinely work with insurers to deliver the best-quality auto repair for customers. If your policy covers 'hail damage to car,' you can take your vehicle to our auto body shop, and we'll make the repairs in accordance with your policy. If your auto sustained hail damage in TX towns like McKinney, Lucas, or Addison, contact us to assess the damage to your vehicle.
Body Panel Repair
Although some car owners may choose to remove car dents by themselves, they may find it difficult to achieve a seamless repair. DFW Pro Bright Star Body Shop has all the tools and equipment needed to make body panel repair and paintless dent repair services. Our auto body shop technicians are highly trained and experienced. With our workmanship, dents will not return after the repairs are completed and your car's body will look good as new. If your vehicle's dents are too sharp for paintless dent repair, you may require more conventional solutions to repair the vehicle. We can discuss your auto's needs with you and your insurance provider.
Texas Hail Storms
Texas hail storms are no joke. Substantially sized hail the size of golf balls has been reported. Hail damage to cars can run into the millions after a single hail storm. DFW Pro Bright Star Body Shop employs experienced dent repair specialists who can undo the damage the hail has done. Customers throughout DFW rely on our skills to repair their vehicles.
Contact DFW Pro Bright Star Body Shop if you need hail damage repairs for your car or truck. We service customers all across Dallas, Fort Worth, and surrounding areas of Texas. We look forward to making your car look good as new again.